Instacom Communication devices for EMS personnel
What are the major challenges with communication devices and access to communication for EMS personnel?

Due to the rough environment, EMS personnel work in, the devices they operate need to be rugged and should be able to take a bit of hammering. The rugged devices need to be coupled with a few core features to enhance reliability and this would include things such as Big battery, loudspeaker, strengthened glass, etc.

EMS staff work in technically challenging terrains where traditional 2-way radio communication may not work due to distance and remoteness of the areas, hence the use of GSM connection to assist in these areas and the reason why Push to talk as a technology fits in so well with the GSM /2-way technology combination. This would ensure instant communication nationally but works similarly to a 2-way radio.

Do our vast rural areas have additional restrictions to emergency communications?

Yes, as mentioned above, our main challenges would be the device capacity and terrain, which the core challenge is the reliability of communication and is affected by distance and connection.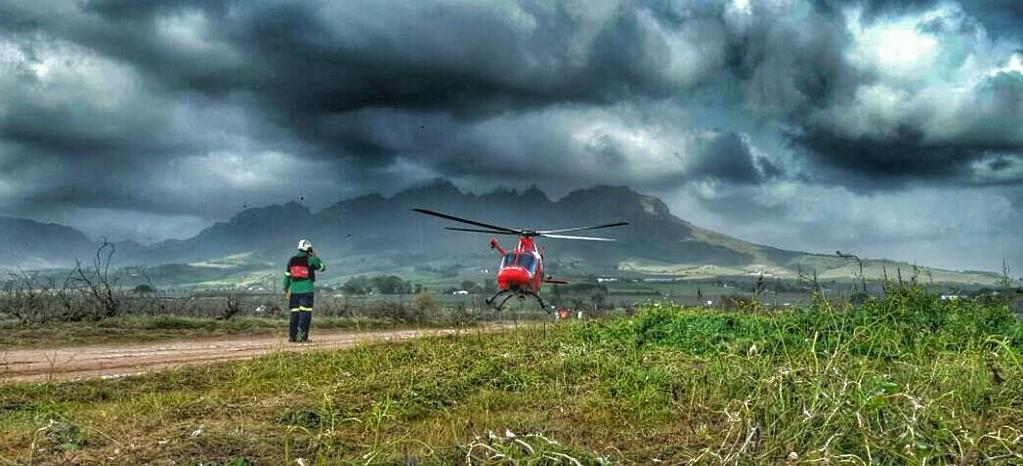 What are the major benefits of Push to talk technology as compared to cellular communications and or traditional 2-way radios?

The main benefit would be instant secure communication with one-on-one and one-to-group. The reliability in communication between a voice and data call also means that one would be able to communicate with push to talk where he would not be able to voice call. This is due to the low quality of connection needed for data VS the heavy connection needed for voice. Push to talk also offers additional functions like recording, locate and man down functionality.

Traditional 2-way communication is problematic because of distance restriction and the security within the company. It is also limited in software solution value-added services.

What would you regard as the best solution for EMS in terms of fast and effective communication through devices that are durable as well?

The best solution for EMS would be a rugged device with the capacity not limited to communication, but a comprehensive solution that includes services like national secure communication (Push to Talk), panic buttons, and workflow functionality to automate and create a paperless ecosystem, which updates management with live information instantly.

First Published:
Leave a comment
Be the first person to comment.
Jonckie, Insurance Chat, Arive Alive
Exclusive partner for these industry leading brands

Our Solutions performs on all networks.
Using this site means you accept its
terms
| Copyright © 2020 Instacom Instant Communication Solutions, South Africa
| website by